Accelerated Foot Care PRO Business Support Membership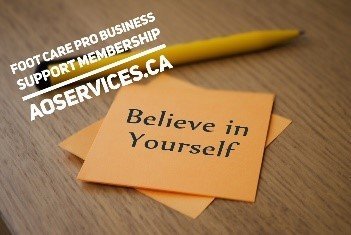 Testimonial:  
"My Membership paid for itself with my first order of Foot Care Pro Packs! 
I'm getting ongoing support, ideas and it's write off for my business! Well worth it. 
They really do care about me, my business and my clients as much as I do! -Christine B.
Features & Benefits:
10% Discount on all Foot Care PRO-GO Packs and Business Starter Kit



Digital customization with your own logo of on your forms from the kit for a more professional look

Exclusive access our FB support group dedicated to supporting YOUR business

Exclusive offers, promotions, events

Personalized help with not just your skills, but your business, sales, marketing and more.

Payment Information:
RECURRING monthly payment of $9.99 on the same day of the month which the first payment was made.
May be cancelled at any time. All benefits and discounts will be discontinued.