Wound Care Case Studies
Helping our clients manage and heal persistent, difficult, and chronic wounds is one of the reasons we started the Accelerated Cast Clinic and Limb Preservation Centre. Often the wounds we treat are debilitating and have serious long-term negative impacts on our client's lives. These wounds include surgical wounds, diabetic foot and leg ulcers, Charcot Foot and workplace injuries.  
We would like to thank all of the clients who have consented to sharing their stories.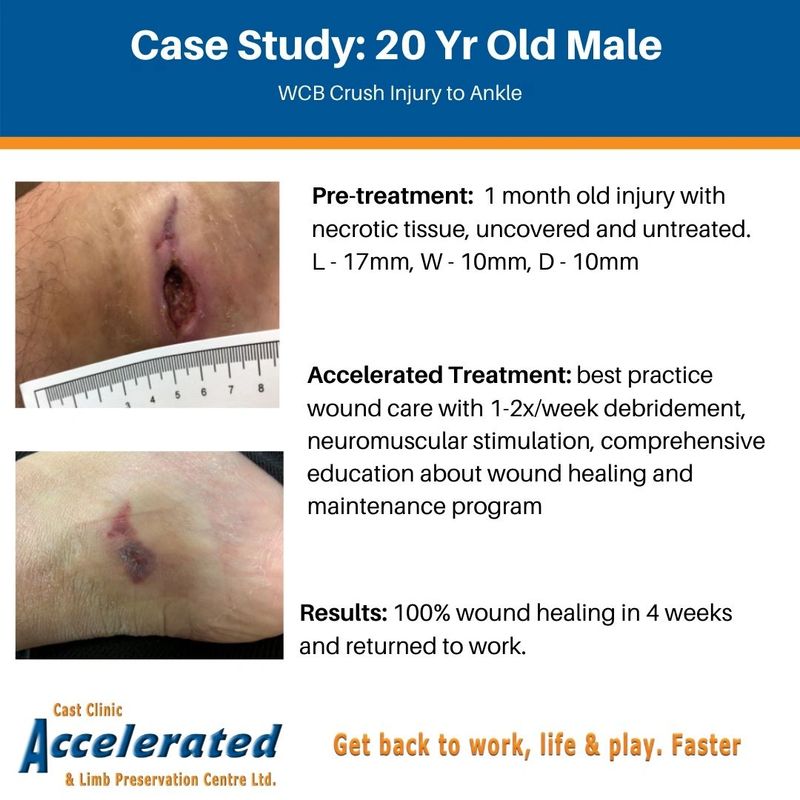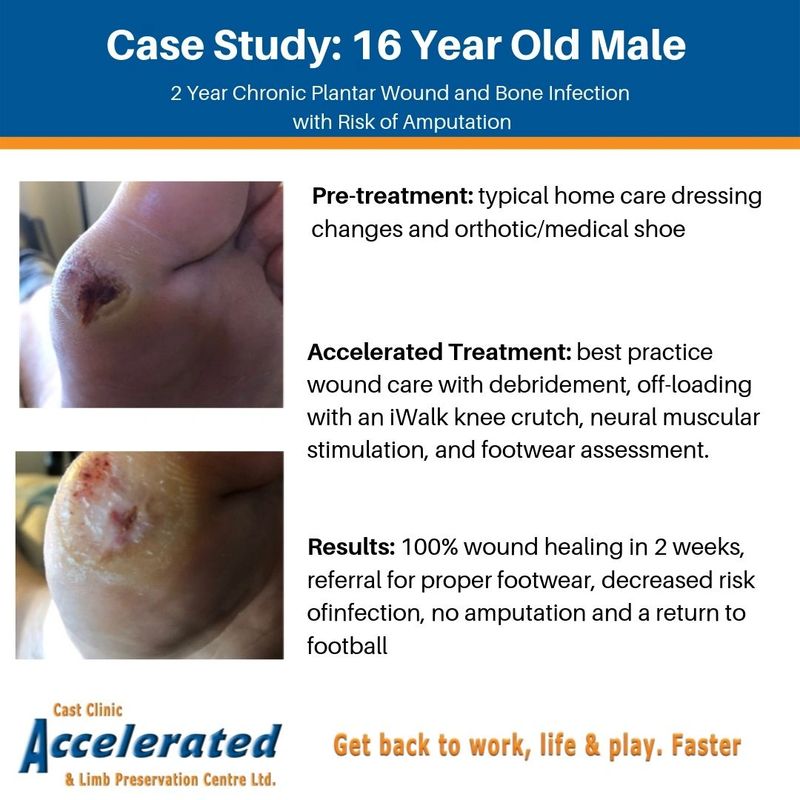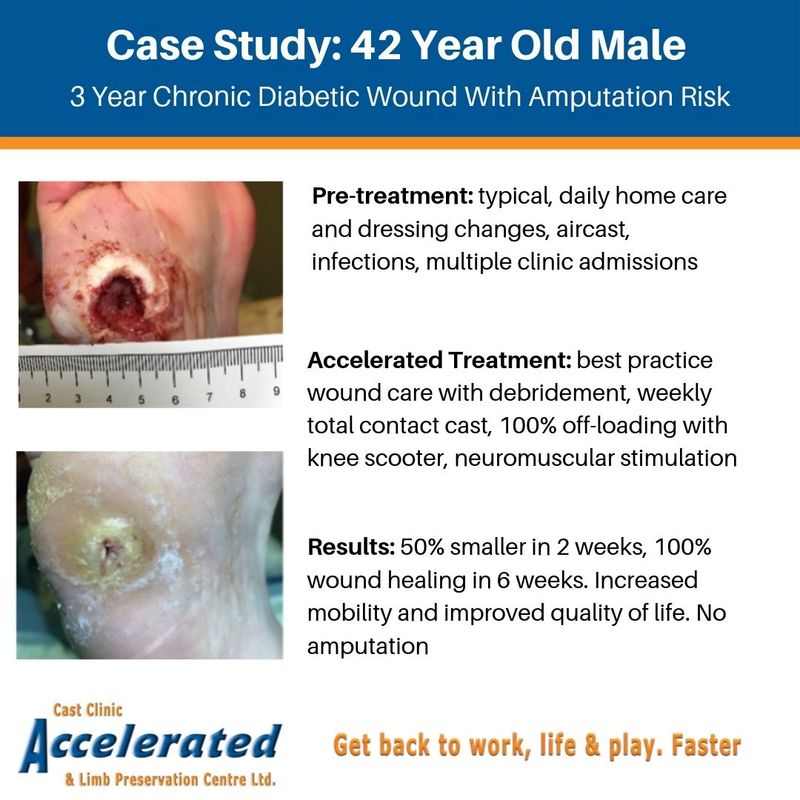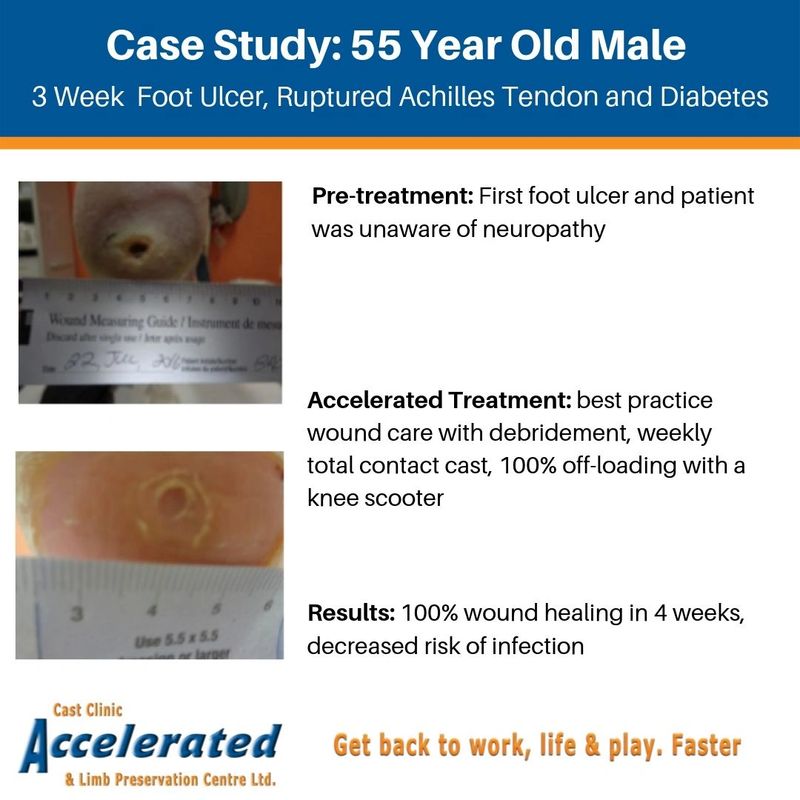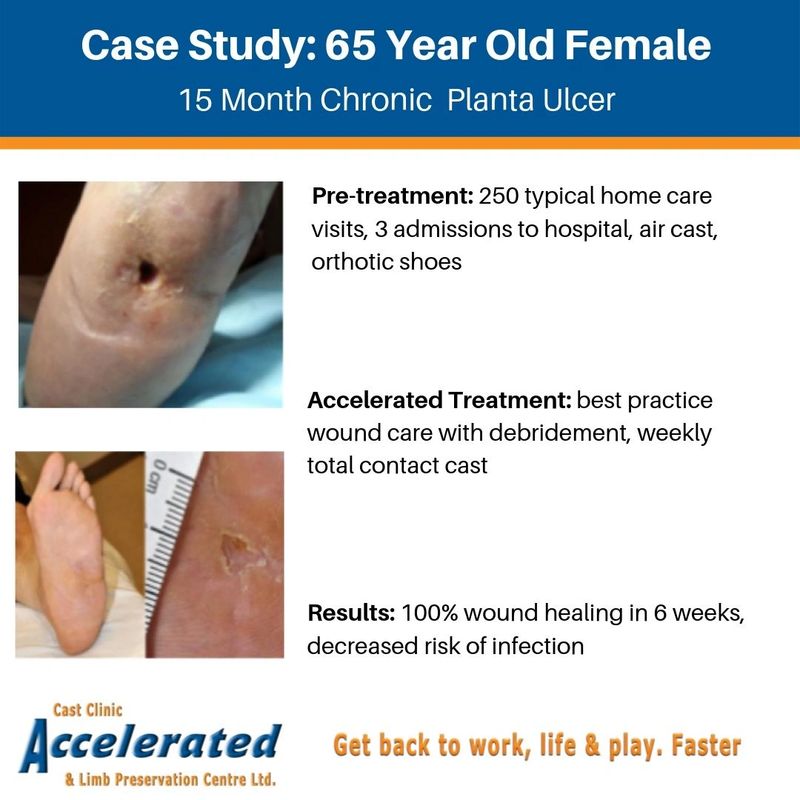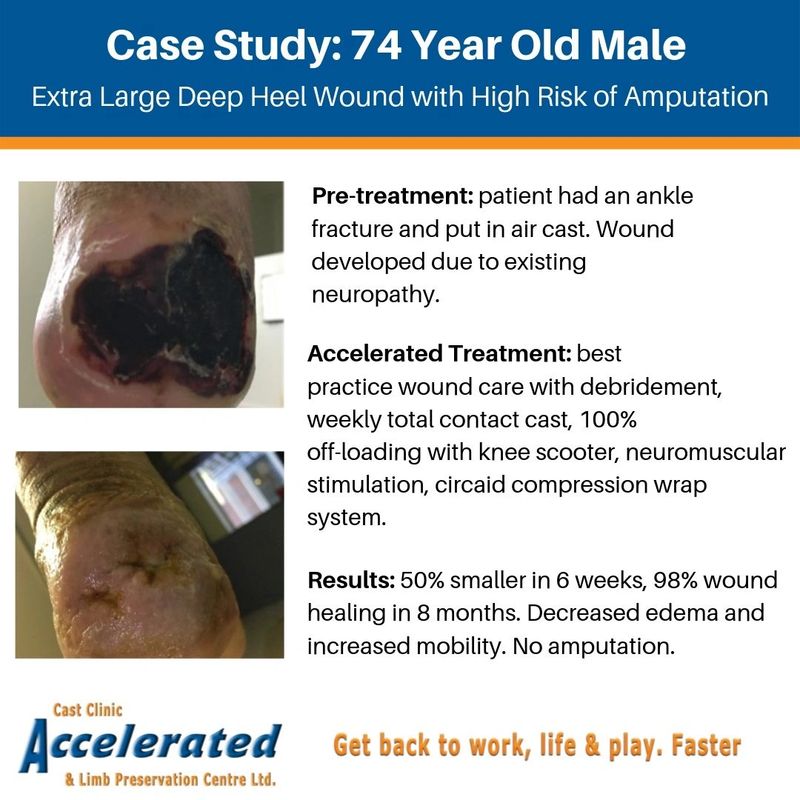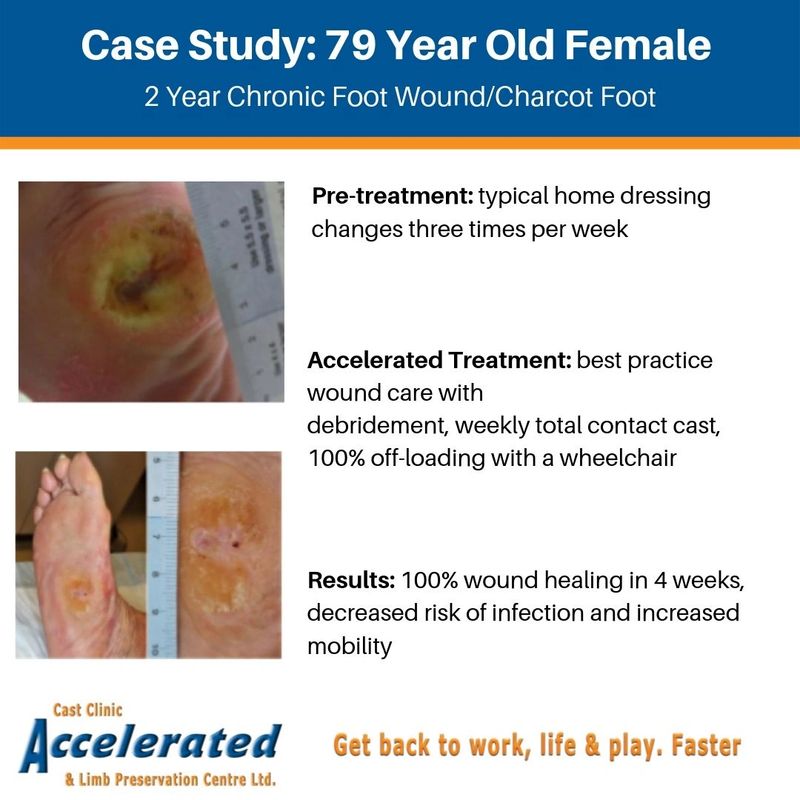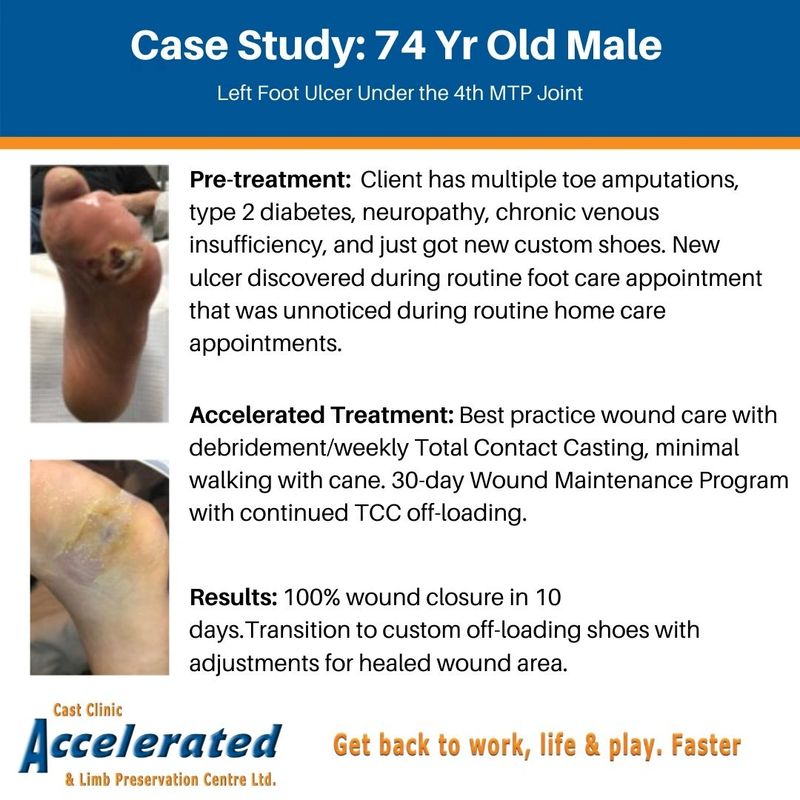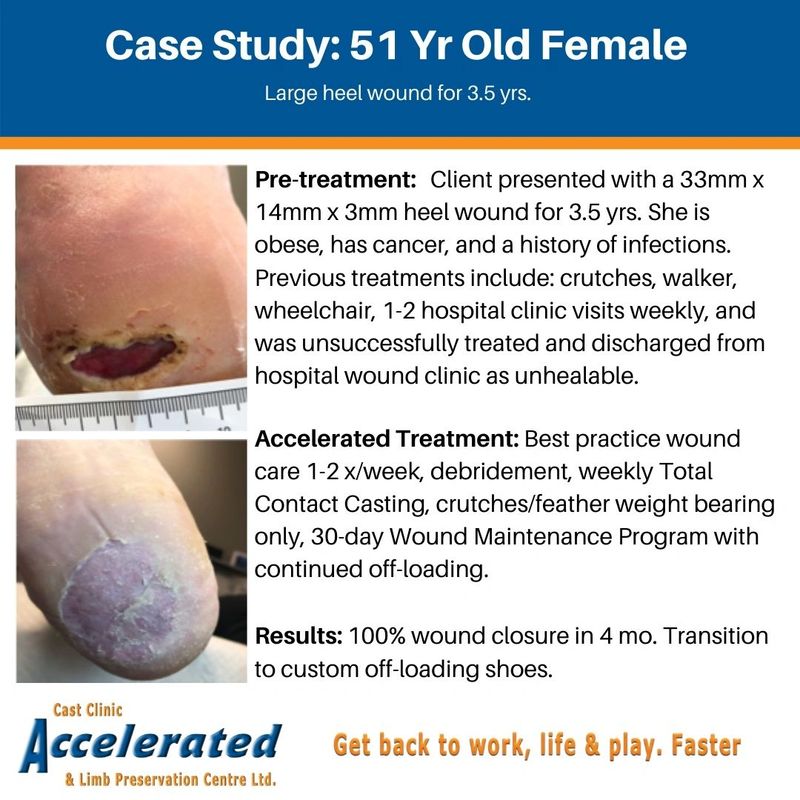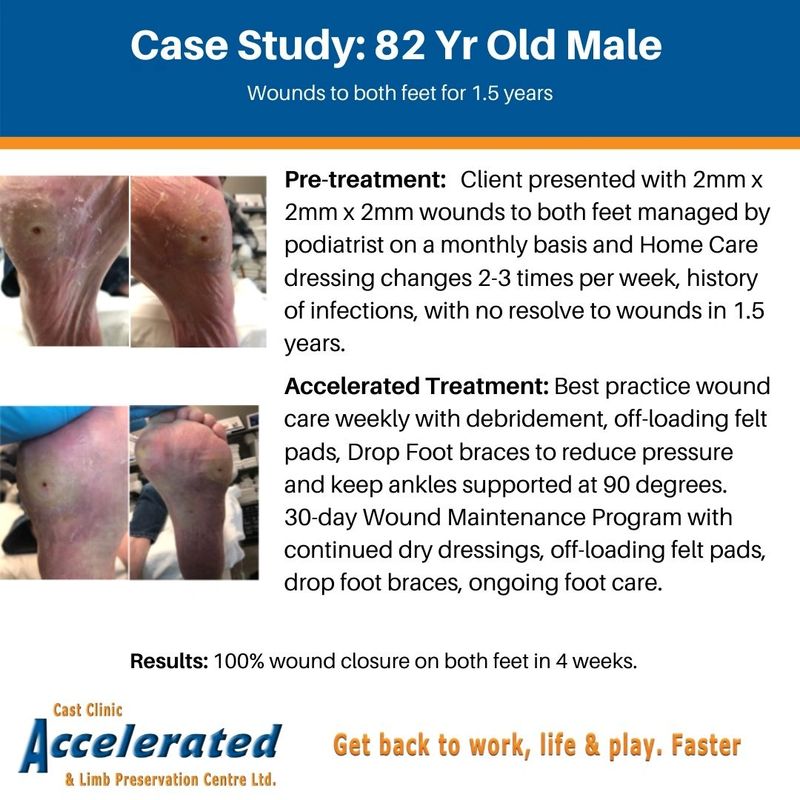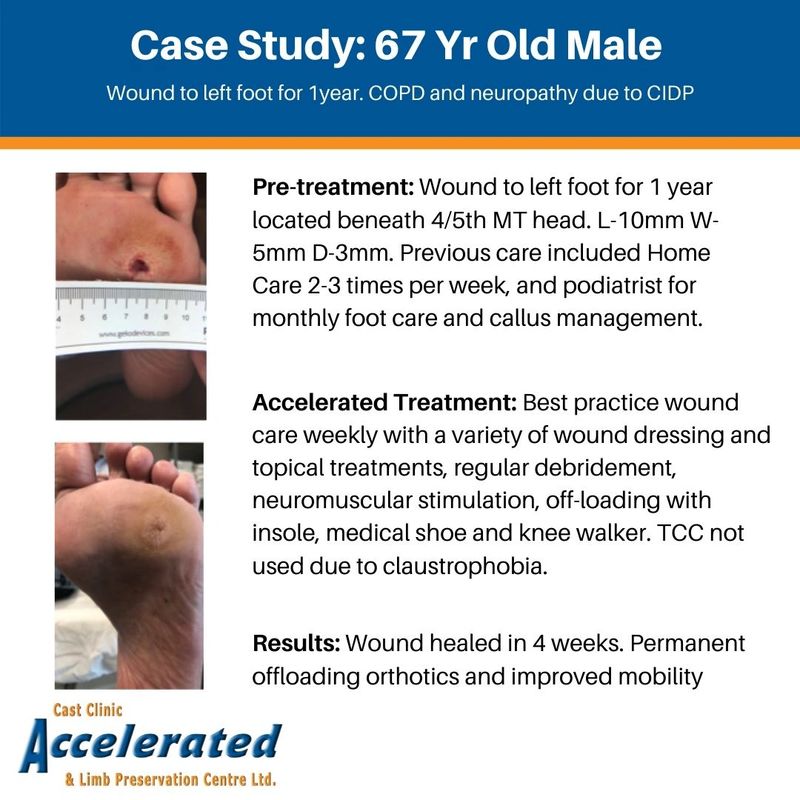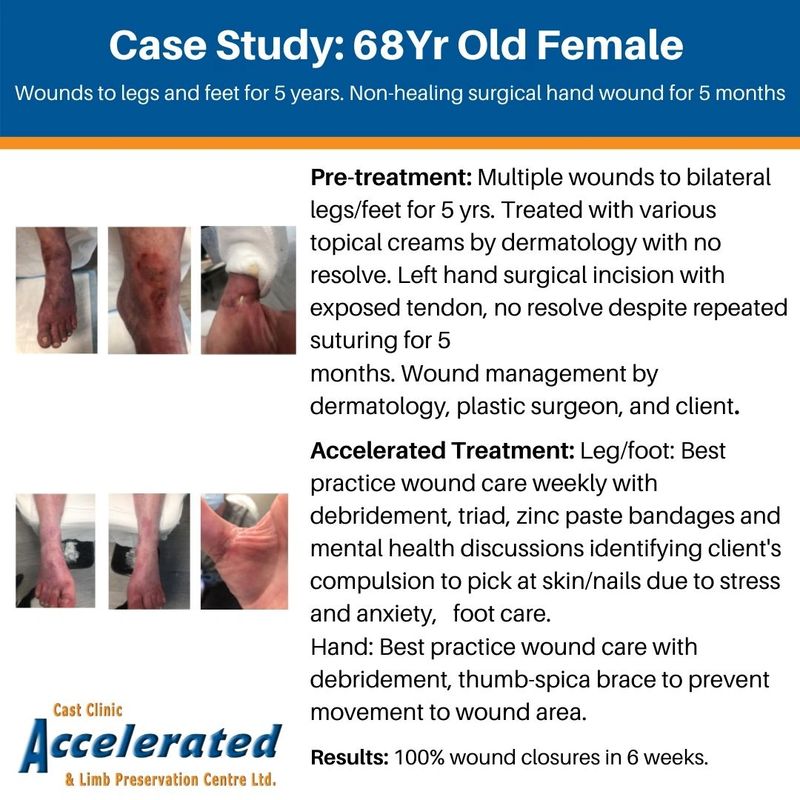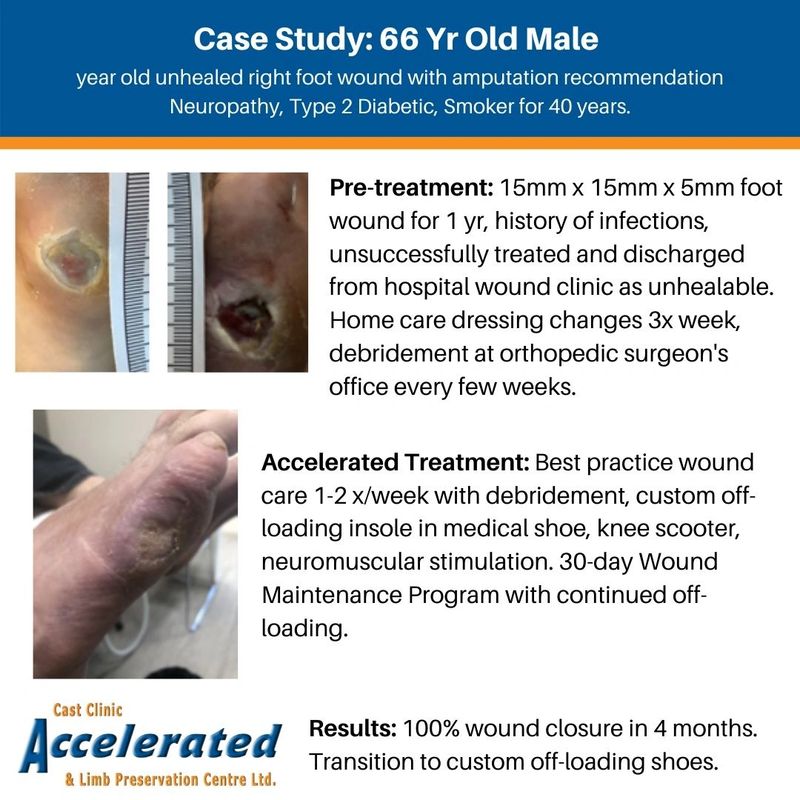 If you or a loved one has a wound or ulcer that you need help treating, please book a assessment with us by calling